Corporate events from $25 pp to $125 pp
Have you something to celebrate with your company soon? Of course you can choose to do an activity together. But you can also choose to organise an event for your employees, partners, customer and/or relations. An event is more of a celebration then a team building activity. With a corporate event you reward the people who work for and with you on a regular basis by throwing a party. You reward them with food, drinks, entertainment, a chance to talk to coworkers in a different setting and maybe even with gifts. For an event like this the most important thing is that you find a venue where everything can take place. In an event you can also incorporate activities. The most common activities that you can do during a corporate event are games and workshops. Most of the times these activities will take place inside the venue of the event. On this page we give you some options for activities that you can do during your corporate event. Also you have the possibility on this page to ask for more information about organising an event. Just scroll down this page and ask for more information when you are interested in a specific item. 
Corporate events in the United States
Corporate events New York
And surroundings of New York, Philadelphia, New Brunswick - Corporate events New York
Corporate events Los Angeles
And surroundings of Los Angeles, Santa Barbara, Riverside, Oxnard - Corporate events Los Angeles
Corporate events Chicago
And surroundings of Chicago, Naperville, Fort Wayne, Rockford - Corporate events Chicago
Corporate events Seattle
And surroundings of Seattle, Kirkland, Marywood, Olympia - Corporate events Seattle
Corporate events San Antonio
And surroundings of San Antonio, Bellevue, Tacoma and Marywood, Olympia - Corporate events San Antonio
Corporate events Houston
And surroundings of Houston, Marble Falls, Bastrop, Brookshire, Conroe, Baytown - Corporate events Houston
Corporate events Denver
And surroundings of Denver, Boulder, Lakewood, Fort Collins, Colorado Springs - Corporate events Denver
Corporate events Philadelphia
And surroundings of Philadelphia, Trenton, Cherry Hill, Wilmington, Reading, Vineland - Corporate events Philadelphia
Corporate events Las Vegas
And surroundings of Las Vegas, Paradise, Henderson - Corporate events Las Vegas
Corporate events Nashville
And surroundings of Nashville, Memphis, Knoxville - Corporate events Nashville
Corporate events San Diego
And surroundings of San Diego, Chula Vista, El Cajon, Scondido, Oceanside Carlsbad, Vista - Corporate events San Diego
Corporate events Atlanta
And surroundings of Atlanta, Marietta, Sandy Springs, Alpharetta, Rome - Corporate events Atlanta
Corporate events San Francisco
And surroundings of San Francisco, Oakland, Daly City, San Rafael, San Mateo, Redwood City - Corporate events San Francisco
WHY TEAM BUILDING IDEAS?
best team building

ideas in town

book directly at the

organizing company

find your inspiration

here!

the best market

prices available
---
Your activities here?
please visit the contactpage and send us a message
CORPORATE EVENTS IN THE USA
When you are the one who is responsible for organising your corporate event, you have a 'big' responsibility. Everyone is looking forward to this event so they have high hopes. You have to make sure that the event meets the expectations of you colleagues. The best way to know what their expectations are is to look at the things the companies did in the past. If you organise something in the same line as this event or even better, then people will be satisfied. There is a lot of choice when it comes to corporate events so there is always something to find that the employees have never done before. The United States of America are huge, so the choice is endless. Activities can be organised in fifty different states! You can do a fun corporate event in California, Florida, Hawaii, Texas, Alaska, Alabama, Colorado, Washington, New York, Utah, New Mexico and so on. And in these states you have the choice between different cities and towns. There are also a lot of nature reserves where team building activities can be organised. As you can see there are a lot of options for a corporate event of team building activity, choose wisely!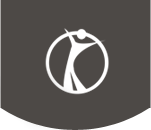 Teambuilding ideas
We would like to inspire you by providing you with interesting team building ideas in the USA.
Teambuilding ideas
The best teambuilding ideas in town.
Book directly at the organising company.
No unnecessary costs
The best market prices available
Interesting links