Team building San Diego from $25 pp to $125 pp
Always wanted to visit San Diego but you are too busy with work? We might have found the perfect excuse for you and your team: get tempted by a team building in San Diego! A team building is an important event for co-workers, we believe it is as important as a business-related event. It is true, the well-being at work should be something that gets prioritized in every office. It is known that when employees are stressed, unhappy or feel lonely they will deliver poorer results than if they were just globally happy. If you have never done it yet, maybe now is the time to consider doing a team building in San Diego and reward your employees or motivate them for a fresh good start. If you have done it before, then renew the experience as your employees probably enjoyed it as much as you did.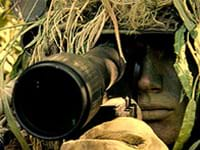 The Hunt mobile teambuilding game San Diego
Do you and your team love a little bit of adrenalin during your team building in San Diego? Gather all the team members because you don't have time in the challenge to stay ahead of the other teams. The can get closer with every minute so keep focused. If you miss something during the game it might have a big impact. This mobile city game will take place in the centre of this city. Collect all the treasures and shoot all the other teams to become the winner of this game. Would you like additional information? Please fill out the form (without obligations). Good hunting!
Starting at $33 incl. VAT p.p.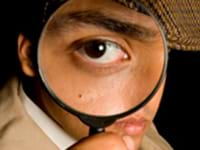 Murder mystery teambuilding mobile game San Diego
Gather all your colleagues and use all the team spirit you've got. You will need it to resolve this strange murder mystery. Combine teamwork to find all the clues in San Diego the police missed out solving this mystery. During your search throughout the city you have to make pictures of the surroundings. It might be a very important clue to find the murderer. Will you and your team caught the bad guy? Or will he get away with this crime? Feel the adrenaline pumping during this mobile city game. Would you like additional information? Please fill out the form (without obligations).
Starting at $33 incl. VAT p.p.
San Diego, enjoy the great weather!
Doing a team building in San Diego is a great idea for many reasons. San Diego has a great weather, and by that we mean really great. Did you know it has one of the top-ten best climates? Snow is so rare that it has been recorded only five times during the last 150 years. So, bring your team into this sunny city and make them feel like they are on a nice holiday for a day. Known as the birthplace of California, San Diego is famous for its beaches, its parks and its art galleries. It is also one of the safest cities of the United States. All in all, it really is the perfect place for you and your colleagues! Of course, during your team building in San Diego, you will want to do fun and unique activities, and we hear you: our role is to inspire you with the many different options available on our website.
Team building activities in the United States
Team building activities New York
And surroundings of New York, Philadelphia, New Brunswick - Team building New York
Team building activities Los Angeles
And surroundings of Los Angeles, Santa Barbara, Riverside, Oxnard - Team building Los Angeles
Team building activities Chicago
And surroundings of Chicago, Naperville, Fort Wayne, Rockford - Team building Chicago
Team building activities Seattle
And surroundings of Seattle, Kirkland, Marywood, Olympia - Team building Seattle
Team building activities San Antonio
And surroundings of San Antonio, Bellevue, Tacoma and Marywood, Olympia - Team building San Antonio
Team building activities Houston
And surroundings of Houston, Marble Falls, Bastrop, Brookshire, Conroe, Baytown - Team building Houston
Team building activities Denver
And surroundings of Denver, Boulder, Lakewood, Fort Collins, Colorado Springs - Team building Denver
Team building activities Philadelphia
And surroundings of Philadelphia, Trenton, Cherry Hill, Wilmington, Reading, Vineland - Team building Philadelphia
Team building activities Las Vegas
And surroundings of Las Vegas, Paradise, Henderson - Team building Las Vegas
Team building activities Nashville
And surroundings of Nashville, Memphis, Knoxville - Team building Nashville
Team building activities San Diego
And surroundings of San Diego, Chula Vista, El Cajon, Scondido, Oceanside Carlsbad, Vista - Team building San Diego
Team building activities Atlanta
And surroundings of Atlanta, Marietta, Sandy Springs, Alpharetta, Rome - Team building Atlanta
Team building activities San Francisco
And surroundings of San Francisco, Oakland, Daly City, San Rafael, San Mateo, Redwood City - Team building San Francisco
WHY TEAM BUILDING IDEAS?
best team building

ideas in town

book directly at the

organizing company

find your inspiration

here!

the best market

prices available
---
Your activities here?
please visit the contactpage and send us a message
SAN DIEGO AND SURROUNDINGS
Choosing to do team building in San Diego is choosing to treat your team during a day that they will never forget. We know that it can be quite a hassle to find an activity that everyone will love, and that is why, thanks to our partners, we publish a large amount of different choices so you can get a full inspiration of what San Diego has to offer. Trust us, there is something for everyone. But if San Diego does not attract you, check our other team building activities in cities such as Miami, Las Vegas and many others!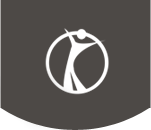 Teambuilding ideas
We would like to inspire you by providing you with interesting team building ideas in the USA.
Teambuilding ideas
The best teambuilding ideas in town.
Book directly at the organising company.
No unnecessary costs
The best market prices available
Interesting links