Team building Philadelphia from $25 pp to $125 pp
Is the atmosphere becoming gray and gloomy back at the office? Did the team just score a great deal? Whether you want to bring back some energy or thank your employees for their hard work and dedication, what you're looking for is a team building in Philadelphia. And what's more, you will love what's ahead of you in the amazing and diverse urbanscape that has developed where the Schuylkill meets the Delaware River. Make sure everyone brings their sunblock because you know it's always sunny in... okay, it might not always be sunny in Philadelphia but there is certainly always something going on! So don't hesitate for a second to come and strengthen the ties between coworkers in a team building Philadelphia, the city of brotherly love.
 Philadelphia, the birthplace of the United States
Don't allow your employees to keep day- dreaming that they're Gonna Fly Now while they drift away from their work, instead, let them feel the real victory as they run up the Rocky Stairs up to Philly's museum of art. Passing through the most important sites such as the Liberty Bell, the City Hall or the Franklin Institute, and enjoying Philly's Spectacular green areas such as the Fairmount Park, you will rediscover the city as a playground. You'll be able to fill your days with engaging activities, allowing each member to find the childlike curiosity and endless energy associated with new challenges. This may seem just like a fun trip for your employees, but it is also an investment for the business, because building on a team dynamic will improve everyone's motivation and productivity back at work.
Team building activities in the United States
Team building activities New York
And surroundings of New York, Philadelphia, New Brunswick - Team building New York
Team building activities Los Angeles
And surroundings of Los Angeles, Santa Barbara, Riverside, Oxnard - Team building Los Angeles
Team building activities Chicago
And surroundings of Chicago, Naperville, Fort Wayne, Rockford - Team building Chicago
Team building activities Seattle
And surroundings of Seattle, Kirkland, Marywood, Olympia - Team building Seattle
Team building activities San Antonio
And surroundings of San Antonio, Bellevue, Tacoma and Marywood, Olympia - Team building San Antonio
Team building activities Houston
And surroundings of Houston, Marble Falls, Bastrop, Brookshire, Conroe, Baytown - Team building Houston
Team building activities Denver
And surroundings of Denver, Boulder, Lakewood, Fort Collins, Colorado Springs - Team building Denver
Team building activities Philadelphia
And surroundings of Philadelphia, Trenton, Cherry Hill, Wilmington, Reading, Vineland - Team building Philadelphia
Team building activities Las Vegas
And surroundings of Las Vegas, Paradise, Henderson - Team building Las Vegas
Team building activities Nashville
And surroundings of Nashville, Memphis, Knoxville - Team building Nashville
Team building activities San Diego
And surroundings of San Diego, Chula Vista, El Cajon, Scondido, Oceanside Carlsbad, Vista - Team building San Diego
Team building activities Atlanta
And surroundings of Atlanta, Marietta, Sandy Springs, Alpharetta, Rome - Team building Atlanta
Team building activities San Francisco
And surroundings of San Francisco, Oakland, Daly City, San Rafael, San Mateo, Redwood City - Team building San Francisco
WHY TEAM BUILDING IDEAS?
best team building

ideas in town

book directly at the

organizing company

find your inspiration

here!

the best market

prices available
---
Your activities here?
please visit the contactpage and send us a message
PHILADELPHIA AND SURROUNDINGS
Philadelphia is known as the birthplace of the United States. One Autumn day in 1787 the "Founding Fathers" got together at the Independence Hall to sign the US Constitution, one of the most symbolic days for bonding teamwork in the country's history. However, we can all agree that there's no greater joy to bonding over food, and the Pennsylvanian Capital is full of Markets, Squares and Food Halls where you will be able to share with the team the day's achievements over a nice meal. So there's no need to go all the way to Bel Air to get your life turned, flipped upside down, maybe you just need to stop by this mythical barbacoa in South Philly. Find a great team building option in Philadelphia or in surrounding cities like Trenton, Cherry Hill, Wilmington, Reading, Vineland and surroundings.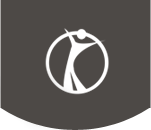 Teambuilding ideas
We would like to inspire you by providing you with interesting team building ideas in the USA.
Teambuilding ideas
The best teambuilding ideas in town.
Book directly at the organising company.
No unnecessary costs
The best market prices available
Interesting links