Team building Las Vegas from $25 pp to $125 pp
Forget the cliché bonding games and get the crew over for a team building in Las Vegas! You might think that some old puzzles and ice- breaker activities will do the job but you haven't seen what true fun and incentive is about until you've been to Fabulous Las Vegas. Let everyone's spirit fill with energy as they take in the constant light shows on the Strip, nourish their creativity in the world's largest and most diverse display of postmodern architecture and laugh out all the stress and frustrations that might have been building up during office hours. We know that you care about fostering your employees' productivity, communication and problem- solving skills, but you'll be surprised, because a team building in Las Vegas is more than just that, it's a life changing experience!
Las Vegas, with all the must-see places!
A good work environment is not something that just happens, it is built by each and every member of the group. You can be certain that Vegas is the kind of place that will highlight everyone's hidden talents. In every team, each person has a different identity, how about you try to figure out who's the wise Alexandrian bookworm at the Luxor, the king or the leader at Excalibur, the star at the spotlight of the MGM, the hipster New Yorker, the sophisticated Cosmopolitan, the romantic Frenchy, the artistic one at Bellagio, the architectural mind at Caesars Palace, the overly- chill Venetian, or the one that seems to be always lost in a tropical island at Mirage. In the midst of the arid Mojave Desert, Nevada's paradise has a place for everyone. 
Team building activities in the United States
Team building activities New York
And surroundings of New York, Philadelphia, New Brunswick - Team building New York
Team building activities Los Angeles
And surroundings of Los Angeles, Santa Barbara, Riverside, Oxnard - Team building Los Angeles
Team building activities Chicago
And surroundings of Chicago, Naperville, Fort Wayne, Rockford - Team building Chicago
Team building activities Seattle
And surroundings of Seattle, Kirkland, Marywood, Olympia - Team building Seattle
Team building activities San Antonio
And surroundings of San Antonio, Bellevue, Tacoma and Marywood, Olympia - Team building San Antonio
Team building activities Houston
And surroundings of Houston, Marble Falls, Bastrop, Brookshire, Conroe, Baytown - Team building Houston
Team building activities Denver
And surroundings of Denver, Boulder, Lakewood, Fort Collins, Colorado Springs - Team building Denver
Team building activities Philadelphia
And surroundings of Philadelphia, Trenton, Cherry Hill, Wilmington, Reading, Vineland - Team building Philadelphia
Team building activities Las Vegas
And surroundings of Las Vegas, Paradise, Henderson - Team building Las Vegas
Team building activities Nashville
And surroundings of Nashville, Memphis, Knoxville - Team building Nashville
Team building activities San Diego
And surroundings of San Diego, Chula Vista, El Cajon, Scondido, Oceanside Carlsbad, Vista - Team building San Diego
Team building activities Atlanta
And surroundings of Atlanta, Marietta, Sandy Springs, Alpharetta, Rome - Team building Atlanta
Team building activities San Francisco
And surroundings of San Francisco, Oakland, Daly City, San Rafael, San Mateo, Redwood City - Team building San Francisco
WHY TEAM BUILDING IDEAS?
best team building

ideas in town

book directly at the

organizing company

find your inspiration

here!

the best market

prices available
---
Your activities here?
please visit the contactpage and send us a message
LAS VEGAS AND SURROUNDINGS
Lively through night and day, the world-famous Sin City has enough activities and shows to offer for a lifetime. However, if you are looking to escape the urban noise, you will not be disappointed by what you'll find in its surroundings. The city has plenty of green areas where you can find a calm environment for some bonding activities. But what's truly magical about LV are its spectacular desertic landscapes that you should not miss. A hiking or a biking trip through the Red Rock Canyon National Park, the Sloan Canyon National Conservation Area or water activities in Lake Mead might just be the outing you need to let the office breath in fresh air.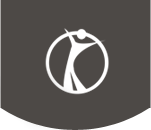 Teambuilding ideas
We would like to inspire you by providing you with interesting team building ideas in the USA.
Teambuilding ideas
The best teambuilding ideas in town.
Book directly at the organising company.
No unnecessary costs
The best market prices available
Interesting links