Team building Seattle from $25 pp to $125 pp
"Progress is impossible without change" that also counts for your team. Organize a fun team building in Seattle now! Are you tired of the old hierarchy with severe roles and responsibilities? Go with the future: show that you care about the team and focus on flexible corporate structures. Ranked as the most literate city in the US, Seattle is the ideal location to upgrade your team. Learning together and informing each other is key. Interesting seminars and workshops can easily be combined with our fun activities. Team building is an essential exercise for the success of any company. It helps to improve in-house communication and cooperation on a long-term perspective. Team building in Seattle is also useful for opening your mind to new ideas, respecting others and taking a sober look at yourself.  After your team building activity in "the jet city", your colleagues and the whole company can take off again with full motivation!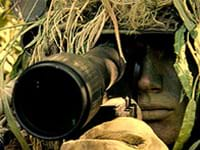 The Hunt mobile teambuilding game Seattle
Do you and your team love a little bit of adrenalin during your team building in Seattle? Gather all the team members because you don't have time in the challenge to stay ahead of the other teams. The can get closer with every minute so keep focused. If you miss something during the game it might have a big impact. This mobile city game will take place in the centre of this city. Collect all the treasures and shoot all the other teams to become the winner of this game. Would you like additional information? Please fill out the form (without obligations). Good hunting!
Starting at $33 incl. VAT p.p.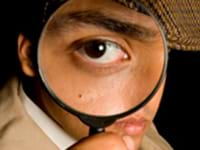 Murder mystery teambuilding mobile game Seattle
Gather all your colleagues and use all the team spirit you've got. You will need it to resolve this strange murder mystery. Combine teamwork to find all the clues in Seattle the police missed out solving this mystery. During your search throughout the city you have to make pictures of the surroundings. It might be a very important clue to find the murderer. Will you and your team caught the bad guy? Or will he get away with this crime? Feel the adrenaline pumping during this mobile city game. Would you like additional information? Please fill out the form (without obligations).
Starting at $33 incl. VAT p.p.
Seattle for a weekend or a day-trip
Taking your colleagues on a team building weekend or day-trip to Seattle will be a memorable shared experience. The city has to offer unique cultural activities like an Underground Tour. It takes visitors along the city areas that existed before the Great Fire. Besides, you can visit the pinball museum or have a look at the houseboats famous from the movies. Seattle is the birthplace of legendary bands like Nirvana but also solo artist Macklemore. How about a musical team building in Seattle where you compose your own company song? It has been proven that music boosts creativity and singing together inspires both old and young. Onemotion finds something that can suit every team building event. Many years of experience and satisfied customer stories lay behind us. Whatever activity you might choose, our event managers at Onemotion will be by your side every step of the planning process.
Team building activities in the United States
Team building activities New York
And surroundings of New York, Philadelphia, New Brunswick - Team building New York
Team building activities Los Angeles
And surroundings of Los Angeles, Santa Barbara, Riverside, Oxnard - Team building Los Angeles
Team building activities Chicago
And surroundings of Chicago, Naperville, Fort Wayne, Rockford - Team building Chicago
Team building activities Seattle
And surroundings of Seattle, Kirkland, Marywood, Olympia - Team building Seattle
Team building activities San Antonio
And surroundings of San Antonio, Bellevue, Tacoma and Marywood, Olympia - Team building San Antonio
Team building activities Houston
And surroundings of Houston, Marble Falls, Bastrop, Brookshire, Conroe, Baytown - Team building Houston
Team building activities Denver
And surroundings of Denver, Boulder, Lakewood, Fort Collins, Colorado Springs - Team building Denver
Team building activities Philadelphia
And surroundings of Philadelphia, Trenton, Cherry Hill, Wilmington, Reading, Vineland - Team building Philadelphia
Team building activities Las Vegas
And surroundings of Las Vegas, Paradise, Henderson - Team building Las Vegas
Team building activities Nashville
And surroundings of Nashville, Memphis, Knoxville - Team building Nashville
Team building activities San Diego
And surroundings of San Diego, Chula Vista, El Cajon, Scondido, Oceanside Carlsbad, Vista - Team building San Diego
Team building activities Atlanta
And surroundings of Atlanta, Marietta, Sandy Springs, Alpharetta, Rome - Team building Atlanta
Team building activities San Francisco
And surroundings of San Francisco, Oakland, Daly City, San Rafael, San Mateo, Redwood City - Team building San Francisco
WHY TEAM BUILDING IDEAS?
best team building

ideas in town

book directly at the

organizing company

find your inspiration

here!

the best market

prices available
---
Your activities here?
please visit the contactpage and send us a message
SEATTLE AND SURROUNDINGS
Seattle is easy to get around and some of its inhabitants call it "the emerald city". Finding a green spot to let your team inhale deeply should not be a problem. In addition to numerous recreational areas, there are the Olympic National Park and the Okanogan-Wenatchee Forest close by. The diverse nature invites you to a sporty team building in Seattle. From surrounding cities like Kirkland, Bellevue, Renton, Tacoma and Marywood, Olympia or Everett, it is easy to organize a fun team building in Seattle. Also Mount Rainer National Park is not far and definitely worth a visit on your team building escape!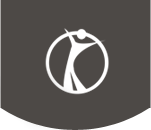 Teambuilding ideas
We would like to inspire you by providing you with interesting team building ideas in the USA.
Teambuilding ideas
The best teambuilding ideas in town.
Book directly at the organising company.
No unnecessary costs
The best market prices available
Interesting links