Team building Denver from $25 pp to $125 pp
Are you running out of ideas to lift up your team's spirit? The solution to your problems is easier than you would have ever imagined! You just need to head over to the South Platte River valley at the foot of the Rocky mountains at the western end of the High Planes for an incredible team building in Denver! Whether you're picturing urban activities in the heart of the city or something more outdoorsy, you should definitely consider the city of Denver for your team Building event. Denver has all of this to offer! It's vibrant city center full of activity will be the perfect contrast for its incredible landscapes and surrounding nature. This thriving city has all of this to offer, from reputed Colorado Convention Center, the Denver Pavilions to the Denver Performing Arts Complex. Live and culture in the city center are surrounded by astounding nature at the Mile High City.
Denver, a lot to see beside of the team building
A scavenger hunt, an escape game or an amazing race might bring the team to solve tasks together while running around the city to discover its amazing sites. You will discover the lively Botanic Gardens and parks of the city, or even attend cultural activities, and local events. You might also want to escape the city for a hike with spectacular views! We know it's not all just about games and puzzles. A team building in Denver is all about the quality of time spent together, learning from each other, seeing each others flaws and strengths in a new environment, and later being able to bring that back into the workplace. Every team building in Denver is unique, since the wants and needs of every company also vary, however, a team building will always be fulfilling for the employees and the effects for the company long-lasting! 
Team building activities in the United States
Team building activities New York
And surroundings of New York, Philadelphia, New Brunswick - Team building New York
Team building activities Los Angeles
And surroundings of Los Angeles, Santa Barbara, Riverside, Oxnard - Team building Los Angeles
Team building activities Chicago
And surroundings of Chicago, Naperville, Fort Wayne, Rockford - Team building Chicago
Team building activities Seattle
And surroundings of Seattle, Kirkland, Marywood, Olympia - Team building Seattle
Team building activities San Antonio
And surroundings of San Antonio, Bellevue, Tacoma and Marywood, Olympia - Team building San Antonio
Team building activities Houston
And surroundings of Houston, Marble Falls, Bastrop, Brookshire, Conroe, Baytown - Team building Houston
Team building activities Denver
And surroundings of Denver, Boulder, Lakewood, Fort Collins, Colorado Springs - Team building Denver
Team building activities Philadelphia
And surroundings of Philadelphia, Trenton, Cherry Hill, Wilmington, Reading, Vineland - Team building Philadelphia
Team building activities Las Vegas
And surroundings of Las Vegas, Paradise, Henderson - Team building Las Vegas
Team building activities Nashville
And surroundings of Nashville, Memphis, Knoxville - Team building Nashville
Team building activities San Diego
And surroundings of San Diego, Chula Vista, El Cajon, Scondido, Oceanside Carlsbad, Vista - Team building San Diego
Team building activities Atlanta
And surroundings of Atlanta, Marietta, Sandy Springs, Alpharetta, Rome - Team building Atlanta
Team building activities San Francisco
And surroundings of San Francisco, Oakland, Daly City, San Rafael, San Mateo, Redwood City - Team building San Francisco
WHY TEAM BUILDING IDEAS?
best team building

ideas in town

book directly at the

organizing company

find your inspiration

here!

the best market

prices available
---
Your activities here?
please visit the contactpage and send us a message
DENVER AND SURROUNDINGS
Denver is Colorado's largest city, which makes it a great base for exploring the states wildly diverse landscapes. During the warmer seasons you might be up for a surprise-filled hike through the arid desert and river canyons. A hike through the Rocky Mountain National Park or Colorado Springs will bring back to the crew a sense of adventure and daring. Spike their competitivity as much as allow them to appreciate the rewards of the climb up. In the winter months, Colorado's landscapes transform themselves, it's no reason to allow the cold bring the team down, since the snow-covered mountains will make the perfect setting for ski trip full of adrenaline and good vibes. Find the best activities for Denver but also for Boulder, Lakewood, Fort Collins, Colorado Springs and surroundings.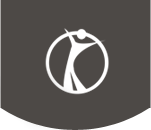 Teambuilding ideas
We would like to inspire you by providing you with interesting team building ideas in the USA.
Teambuilding ideas
The best teambuilding ideas in town.
Book directly at the organising company.
No unnecessary costs
The best market prices available
Interesting links