Team building San Antonio from $25 pp to $125 pp
An effective and efficient office dedicates a lot of its time to work to be successful in what they are doing. This can result in not prioritising the reinforcement of bonds between the people who collaborate together. However, we believe that by turning colleagues into friends, the synergy at work can be improved and can deliver even better results! If you are already close to your team, why not organise a fun activity to take a break from work? A team building activity is always a good idea, no matter how well your colleagues know each other. It releases stress and makes everyone start again with a clear mind, and most importantly a smile on their face! We believe that the perfect place to do a team building at is in San Antonio, Texas. So read on to know why or start having a look at our website to know why a team building in San Antonio can be great for you!
San Antonio, full of fun options!
Apart from its great weather all year round, San Antonio is a good city to do a team building in for many other reasons. It is known for its river walk, that gets even better during the yearly Fiesta San Antonio, where many colourful boats float down the river. However, if you are not coming during the boat festival, do not let that stop you: San Antonio is full of fun options, partly because of its big size. Did you know that it is the second biggest city in Texas? To get a clearer idea, San Antonio is twice the size of Chicago: that sure makes room for many other great things to do during a Team Building! And whether you are a true basketball fan or not, it is still worth the visit: the city is home to the San Antonio Spurs, who were NBA champions five times. 
Team building activities in the United States
Team building activities New York
And surroundings of New York, Philadelphia, New Brunswick - Team building New York
Team building activities Los Angeles
And surroundings of Los Angeles, Santa Barbara, Riverside, Oxnard - Team building Los Angeles
Team building activities Chicago
And surroundings of Chicago, Naperville, Fort Wayne, Rockford - Team building Chicago
Team building activities Seattle
And surroundings of Seattle, Kirkland, Marywood, Olympia - Team building Seattle
Team building activities San Antonio
And surroundings of San Antonio, Bellevue, Tacoma and Marywood, Olympia - Team building San Antonio
Team building activities Houston
And surroundings of Houston, Marble Falls, Bastrop, Brookshire, Conroe, Baytown - Team building Houston
Team building activities Denver
And surroundings of Denver, Boulder, Lakewood, Fort Collins, Colorado Springs - Team building Denver
Team building activities Philadelphia
And surroundings of Philadelphia, Trenton, Cherry Hill, Wilmington, Reading, Vineland - Team building Philadelphia
Team building activities Las Vegas
And surroundings of Las Vegas, Paradise, Henderson - Team building Las Vegas
Team building activities Nashville
And surroundings of Nashville, Memphis, Knoxville - Team building Nashville
Team building activities San Diego
And surroundings of San Diego, Chula Vista, El Cajon, Scondido, Oceanside Carlsbad, Vista - Team building San Diego
Team building activities Atlanta
And surroundings of Atlanta, Marietta, Sandy Springs, Alpharetta, Rome - Team building Atlanta
Team building activities San Francisco
And surroundings of San Francisco, Oakland, Daly City, San Rafael, San Mateo, Redwood City - Team building San Francisco
WHY TEAM BUILDING IDEAS?
best team building

ideas in town

book directly at the

organizing company

find your inspiration

here!

the best market

prices available
---
Your activities here?
please visit the contactpage and send us a message
SAN ANTONIO AND SURROUNDINGS
However, if you would rather increase the knowledge of your team on the historical events of San Antonio during your team building, it is also recommended as the city a has very deep history. Some of the 18th-century Spanish frontier missions are even UNESCO World Heritage sites. Whatever you would enjoy doing as a team building in San Antonio, we are committed to try our best to exceed your expectations by highlighting on our website many fun activities that would be great for a team building. Are you are tempted by the options above or would like to know more about San Antonio or other cities such as Houston, Austin, Dallas or El Paso? Browse our website to get inspired!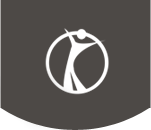 Teambuilding ideas
We would like to inspire you by providing you with interesting team building ideas in the USA.
Teambuilding ideas
The best teambuilding ideas in town.
Book directly at the organising company.
No unnecessary costs
The best market prices available
Interesting links