Team building Los Angeles from $25 pp to $125 pp
Take your corporate group event to the city of big dreams and entertainment: Los Angeles! Just as it is on every movie set, there will be no success in any business if no one knows how to work together. In Hollywood's industry, teams often work under time and budget pressure, but everyone strives for one big goal: to satisfy the audience. Take this as an example for your Los Angeles team building and allow your organization to scoop its full potential. We have a wide range of activities available in Los Angeles to make your team building a success.  If you check our offers, they are far from Hollywood-prices! As the capital of California, Los Angeles is a city that is also the centre for culture, finance and commerce. Ranked on place 9 of the Global Economic Power Index, the metropole is the perfect spot for your team building. Get captured by the infectious positive energy of LA.
Escape from the everyday work life in Los Angeles
Escape from the everyday work life and have a unique team building event that gets the ambition of each member back to the optimum. Especially if your team is already working together for quite some time, a team building in Los Angeles can have an amazing effect. There may be tensions or simply a routinized atmosphere that hinders a good cooperation. As the guardian of your group's team spirit, this should be unacceptable to you! As Henry Ford once said, "Coming together is a beginning, staying together is progress, working together is success!". You will see that the team building in LA is not only a simple day out. It will have a sustainable effect that makes your employees bond stronger, rely on and trust each other. A team building in the city of angels is also the perfect occasion to show your gratitude for what your employees have already accomplished.
Team building activities in the United States
Team building activities New York
And surroundings of New York, Philadelphia, New Brunswick - Team building New York
Team building activities Los Angeles
And surroundings of Los Angeles, Santa Barbara, Riverside, Oxnard - Team building Los Angeles
Team building activities Chicago
And surroundings of Chicago, Naperville, Fort Wayne, Rockford - Team building Chicago
Team building activities Seattle
And surroundings of Seattle, Kirkland, Marywood, Olympia - Team building Seattle
Team building activities San Antonio
And surroundings of San Antonio, Bellevue, Tacoma and Marywood, Olympia - Team building San Antonio
Team building activities Houston
And surroundings of Houston, Marble Falls, Bastrop, Brookshire, Conroe, Baytown - Team building Houston
Team building activities Denver
And surroundings of Denver, Boulder, Lakewood, Fort Collins, Colorado Springs - Team building Denver
Team building activities Philadelphia
And surroundings of Philadelphia, Trenton, Cherry Hill, Wilmington, Reading, Vineland - Team building Philadelphia
Team building activities Las Vegas
And surroundings of Las Vegas, Paradise, Henderson - Team building Las Vegas
Team building activities Nashville
And surroundings of Nashville, Memphis, Knoxville - Team building Nashville
Team building activities San Diego
And surroundings of San Diego, Chula Vista, El Cajon, Scondido, Oceanside Carlsbad, Vista - Team building San Diego
Team building activities Atlanta
And surroundings of Atlanta, Marietta, Sandy Springs, Alpharetta, Rome - Team building Atlanta
Team building activities San Francisco
And surroundings of San Francisco, Oakland, Daly City, San Rafael, San Mateo, Redwood City - Team building San Francisco
WHY TEAM BUILDING IDEAS?
best team building

ideas in town

book directly at the

organizing company

find your inspiration

here!

the best market

prices available
---
Your activities here?
please visit the contactpage and send us a message
LOS ANGELES AND SURROUNDINGS
A one-of-a-kind corporate event seems to be a lot of planning. Probably there is a lot of organization involved that you actually do not have time for? Looking for team building in Anaheim, Santa Barbara, Riverside, Oxnard or surroundings? Then check our easy team building offers and let us know how you would like us to take care of you in Los Angeles. Many years of experience in the event industry make us your perfect partner in organizing a fun team building in Los Angeles. Be it a larger or smaller group, an active or relaxed programme – we have the professional contacts to make it happen. Just ask our many happy clients and book your team building in Los Angeles!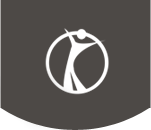 Teambuilding ideas
We would like to inspire you by providing you with interesting team building ideas in the USA.
Teambuilding ideas
The best teambuilding ideas in town.
Book directly at the organising company.
No unnecessary costs
The best market prices available
Interesting links