Team building San Francisco from $25 pp to $125 pp
If things have been high at the office or if they've been low you might be thinking of a team building in San Francisco! If you've been wondering how to get your business to climb halfway to the stars, just pack your bags and jump on a cable car. The city of people in motion, the city of the bay, the city that everyone's looking up to from LA. At the North of California, where the slopes of the mountain meet the Pacific waves, you'll have your employees breathing the air of the sea and dancing to the tunes of the 70's. Let them be inspired by the energy of the love revolution, and wander at the sight of the Golden Gate or at the foot of the Transamerica Pyramid. What better way to dream big than a team building in San Francisco? A place where ideas thrive and dreams do come true.
San Francisco, full of fun options!
Head over for a team building in Kerouac's great magical city of the Gandharvas of San Francisco. You might leave your heart back there but you'll bring much more back with you. Everyone's head will be shining with creativity as they get contaged by the entrepreneurial spirit down at Silicon Valley and the innovative nature of Stanford University, qualities which radiate across the campus and into the city. As you do team building activities throughout the vibrant streets, you will discover San Fran's great diversity and its perfect mix of hippie vibes and on point excellence and technology. From Chinatown to the Russian Hill and over to Alcatraz, the city is full of historic and emblematic sites that will nourish your journey. And without a doubt, a wide array of gastronomical options will nourish your empty stomachs too!
Team building activities in the United States
Team building activities New York
And surroundings of New York, Philadelphia, New Brunswick - Team building New York
Team building activities Los Angeles
And surroundings of Los Angeles, Santa Barbara, Riverside, Oxnard - Team building Los Angeles
Team building activities Chicago
And surroundings of Chicago, Naperville, Fort Wayne, Rockford - Team building Chicago
Team building activities Seattle
And surroundings of Seattle, Kirkland, Marywood, Olympia - Team building Seattle
Team building activities San Antonio
And surroundings of San Antonio, Bellevue, Tacoma and Marywood, Olympia - Team building San Antonio
Team building activities Houston
And surroundings of Houston, Marble Falls, Bastrop, Brookshire, Conroe, Baytown - Team building Houston
Team building activities Denver
And surroundings of Denver, Boulder, Lakewood, Fort Collins, Colorado Springs - Team building Denver
Team building activities Philadelphia
And surroundings of Philadelphia, Trenton, Cherry Hill, Wilmington, Reading, Vineland - Team building Philadelphia
Team building activities Las Vegas
And surroundings of Las Vegas, Paradise, Henderson - Team building Las Vegas
Team building activities Nashville
And surroundings of Nashville, Memphis, Knoxville - Team building Nashville
Team building activities San Diego
And surroundings of San Diego, Chula Vista, El Cajon, Scondido, Oceanside Carlsbad, Vista - Team building San Diego
Team building activities Atlanta
And surroundings of Atlanta, Marietta, Sandy Springs, Alpharetta, Rome - Team building Atlanta
Team building activities San Francisco
And surroundings of San Francisco, Oakland, Daly City, San Rafael, San Mateo, Redwood City - Team building San Francisco
WHY TEAM BUILDING IDEAS?
best team building

ideas in town

book directly at the

organizing company

find your inspiration

here!

the best market

prices available
---
Your activities here?
please visit the contactpage and send us a message
SAN FRANCISCO AND SURROUNDINGS
Looking for a team building in the surrounding of San Francisco? Places like Oakland, Daly City, San Rafael, San Mateo, Redwood City or surrounding? A team building in San Francisco can be as varied as you wish. You might start by some fun activities at the Yerba Buena Gardens, visit around and do some games at the Presidio, enjoy a bite at the Fisherman's Wharf while you watch the seals play at sunset from Pier 39. You might think it's better to chill out at Baker Beach or if you're feeling a bit more adventurous you might want to see your teammates fall over their board while you impress them with your boss surfing skills you should definitely check out Balinas or Cronkhite beach. If you're more of a feet on the ground kind of team, you might enjoy a hike up the Twin Peaks for a spectacular view of the Golden Coast.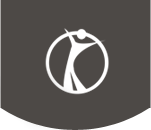 Teambuilding ideas
We would like to inspire you by providing you with interesting team building ideas in the USA.
Teambuilding ideas
The best teambuilding ideas in town.
Book directly at the organising company.
No unnecessary costs
The best market prices available
Interesting links