Team building New York from $25 pp to $125 pp
As a world metropolis, New York is a great choice to host your team building activity where you can not only improve your company's learnability and creativity but also problem-solving. Many companies in the "Big Apple" invest in expensive wellness programs to keep their employees. But is this really necessary? A big chunk of the everyday office obstacles can already be solved with a fun team building in New York! The city is the capital of the same-named state and a worldwide renowned location for successful organizations. Business is always buzzing in New York and your company might have long given up on considering time-consuming HR activities. However, a well-known African proverb says "If you want to go fast, go alone. If you want to go far, go together!". With our help, you will surely and quickly plan a unique team building in New York!
New York, United States biggest city!
New York is the United States' biggest city with more then 8.5 million inhabitants and the huge business hustle and bustle. One of the most diverse cities in whole America attracts millions of tourists per year for a good reason. Nothing is impossible on a team building in New York! Whether you seek a workshop that refreshes the team spirit or plan a longer corporate trip – we can customize your team building event in New York completely to your wishes. What is for sure is that a team building in New York organized by us will lead to long-term benefits for not only the work atmosphere but the company's overall cooperation, efficiency and thereby success. "Stay on top of the game" and show your competitors what real teamwork means – your team building event in New York guarantees you to build a strong unity and discover new strengths.
Team building activities in the United States
Team building activities New York
And surroundings of New York, Philadelphia, New Brunswick - Team building New York
Team building activities Los Angeles
And surroundings of Los Angeles, Santa Barbara, Riverside, Oxnard - Team building Los Angeles
Team building activities Chicago
And surroundings of Chicago, Naperville, Fort Wayne, Rockford - Team building Chicago
Team building activities Seattle
And surroundings of Seattle, Kirkland, Marywood, Olympia - Team building Seattle
Team building activities San Antonio
And surroundings of San Antonio, Bellevue, Tacoma and Marywood, Olympia - Team building San Antonio
Team building activities Houston
And surroundings of Houston, Marble Falls, Bastrop, Brookshire, Conroe, Baytown - Team building Houston
Team building activities Denver
And surroundings of Denver, Boulder, Lakewood, Fort Collins, Colorado Springs - Team building Denver
Team building activities Philadelphia
And surroundings of Philadelphia, Trenton, Cherry Hill, Wilmington, Reading, Vineland - Team building Philadelphia
Team building activities Las Vegas
And surroundings of Las Vegas, Paradise, Henderson - Team building Las Vegas
Team building activities Nashville
And surroundings of Nashville, Memphis, Knoxville - Team building Nashville
Team building activities San Diego
And surroundings of San Diego, Chula Vista, El Cajon, Scondido, Oceanside Carlsbad, Vista - Team building San Diego
Team building activities Atlanta
And surroundings of Atlanta, Marietta, Sandy Springs, Alpharetta, Rome - Team building Atlanta
Team building activities San Francisco
And surroundings of San Francisco, Oakland, Daly City, San Rafael, San Mateo, Redwood City - Team building San Francisco
WHY TEAM BUILDING IDEAS?
best team building

ideas in town

book directly at the

organizing company

find your inspiration

here!

the best market

prices available
---
Your activities here?
please visit the contactpage and send us a message
NEW YORK AND SURROUNDINGS
A lot of companies fail to realize that to have a great company does not only mean to be the best in product designing or have the cheapest prices. Management experts know that only in a well-working team, each member can contribute at their full potential. New York as a team building destination is easy to reach from other cities like Philadelphia or New Brunswick. Get out of the usual environment and remind your team of the common goal you strive for. Don't hesitate to show your employees the appreciation they deserve by organizing a fun team building activity in New York!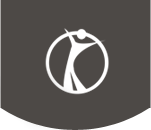 Teambuilding ideas
We would like to inspire you by providing you with interesting team building ideas in the USA.
Teambuilding ideas
The best teambuilding ideas in town.
Book directly at the organising company.
No unnecessary costs
The best market prices available
Interesting links