Outdoor teambuilding activities from $25 pp to $125 pp
Is it time to organise your annual team building activity with the company? Going outside is always a good idea. Being outside is good for you health and gives you new energy. This is a good setting to work on the bond that you have with you colleagues. On this page we hope to inspire you with outdoor teambuilding activities. There are a lot of fun activities that you can do outdoors. You can play a city game, do a workshop like graffiti painting and do challenges outside. In the United States of America there are a lot of possibilities when it comes to nice outdoor teambuilding activities. America has a lot of wide plains where you have enough space to run around and play team building games. Perfect places to do this are Detroit, Washington, Philadelphia, Denver, Mesa, Minneapolis and Kansas City. Below we have created a list of possible activities that you can do in the USA when it comes to outdoor team building. All activities are suitable to do with your colleagues. When you are interested in a specific activity you can ask for more information. The direct executor will contact you to make sure you receive extra information.
Outdoor teambuilding activities in the United States
Outdoor teambuilding New York
And surroundings of New York, Philadelphia, New Brunswick - Outdoor teambuilding activities New York
Outdoor teambuilding Los Angeles
And surroundings of Los Angeles, Santa Barbara, Riverside, Oxnard - Outdoor teambuilding activities Los Angeles
Outdoor teambuilding Chicago
And surroundings of Chicago, Naperville, Fort Wayne, Rockford - Outdoor teambuilding activities Chicago
Outdoor teambuilding Seattle
And surroundings of Seattle, Kirkland, Marywood, Olympia - Outdoor teambuilding activities Seattle
Outdoor teambuilding San Antonio
And surroundings of San Antonio, Bellevue, Tacoma and Marywood, Olympia - Outdoor teambuilding activities San Antonio
Outdoor teambuilding Houston
And surroundings of Houston, Marble Falls, Bastrop, Brookshire, Conroe, Baytown - Outdoor teambuilding activities Houston
Outdoor teambuilding Denver
And surroundings of Denver, Boulder, Lakewood, Fort Collins, Colorado Springs - Outdoor teambuilding activities Denver
Outdoor teambuilding Philadelphia
And surroundings of Philadelphia, Trenton, Cherry Hill, Wilmington, Reading, Vineland - Outdoor teambuilding activities Philadelphia
Outdoor teambuilding Las Vegas
And surroundings of Las Vegas, Paradise, Henderson - Outdoor teambuilding activities Las Vegas
Outdoor teambuilding Nashville
And surroundings of Nashville, Memphis, Knoxville - Outdoor teambuilding activities Nashville
Outdoor teambuilding San Diego
And surroundings of San Diego, Chula Vista, El Cajon, Scondido, Oceanside Carlsbad, Vista - Outdoor teambuilding activities San Diego
Outdoor teambuilding Atlanta
And surroundings of Atlanta, Marietta, Sandy Springs, Alpharetta, Rome - Outdoor teambuilding activities Atlanta
Outdoor teambuilding San Francisco
And surroundings of San Francisco, Oakland, Daly City, San Rafael, San Mateo, Redwood City - Outdoor teambuilding activities San Francisco
WHY TEAM BUILDING IDEAS?
best team building

ideas in town

book directly at the

organizing company

find your inspiration

here!

the best market

prices available
---
Your activities here?
please visit the contactpage and send us a message
OUTDOOR TEAM BUILDING ACTIVITIES IN THE USA
In the USA there are a lot of big and crowded cities. You can choose to do a teambuilding activity in these city or you can go to the outbounds where you have enough space to do an active activity. In every state you can find a crowded city and a vast plain, so there is always a suitable place near you. Some fun cities you can go to for your annual outdoor teambuilding activity are: New York City, Las Vegas, Los Angeles, Chicago, Dellas, Phoenix, New Orleans, Denver, Portland, Bakersfield, Albuquerque, Miami, Pittsburgh and El Paso. In these cities there is always something to do. You can go to the cinema, you can eat a nice dinner or go out till late. But in these places you have also the possibility to go to a more quiet place and to really make quality time with your colleagues. It's just what you wish for yourself. ''Everything is possible in the USA''. With the choice for a city you have to keep the budget that you have in mind. Because the USA is so big it takes a lot of time and money to travel to another state and city. Good luck with choosing your city for a teambuilding event!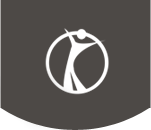 Teambuilding ideas
We would like to inspire you by providing you with interesting team building ideas in the USA.
Teambuilding ideas
The best teambuilding ideas in town.
Book directly at the organising company.
No unnecessary costs
The best market prices available
Interesting links